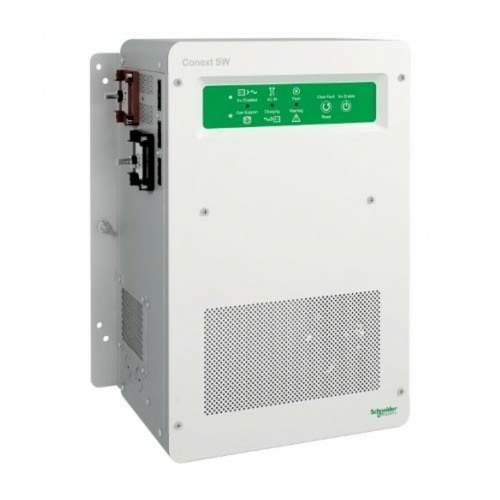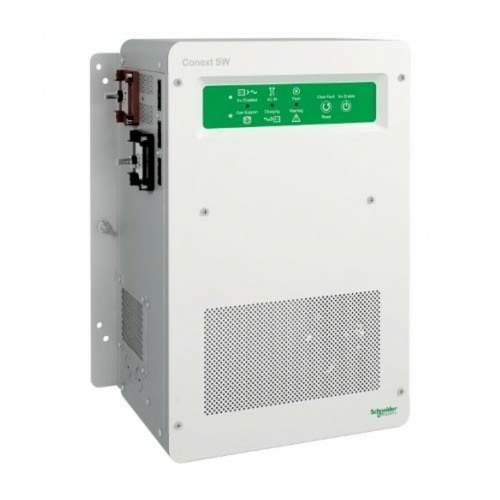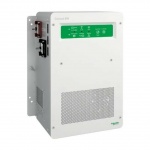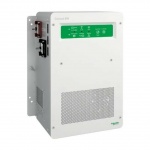 Schneider Electric Conext XW+ Hybrid Inverter/Charger 8.5kW 48 VDC 230VAC@50Hz (True Sinewave)
₦1,642,430.00Exc VAT
Details
Conext XW+ 8.5kW 230 Inverter 48V Charger
NOTE: While this inverter is rated for a maximum of 8.5kW, that is the overload power rating. The continuous output power rating of this inverter is 6.8kW. Please email us or give us a call if you have any questions.
ConextTM XW+ is an adaptable single-phase and three-phase inverter/charger system with grid-tie functionality and dual AC power inputs. Compatible solar charge controllers, monitoring, and automated generator control modules enable further compatibility. From a single Conext XW+ unit to clusters up to 76.5 kW, the Conext XW+ is a scalable system that allows for the integration of solar capacity as required. Adaptable and scalable, the Schneider Electric Conext XW+ system is a complete solution for grid-interactive and off-grid, residential and commercial, solar and backup power applications.
3 year warranty
Description
Additional information
Reviews (0)
Description
Specifications:
Continuous Output Power at 25ºC (77ºF): 6,800 Watts

Overload Power (30 min / 60 sec) 25ºC (77ºF) :
8,500 / 12,000 Watts

Continuous Output Power at 40ºC (104ºF): 6,000 Watts

Output AC Frequency: 50/60 Hz (selectable)

Max. Output Charging Current: 140 Amps (battery temp.
sensor is included)

Peak Efficiency: 95.8%

Weight: 121.7 lbs.

Dimensions (H x W x L): 23″ x 16″ x 9″

Regulatory Approval: UL1741, CSA 107.1, FCC &
Industry Canada Class B, IEEE 1547 and CSA 107.1
---
Only logged in customers who have purchased this product may leave a review.