Description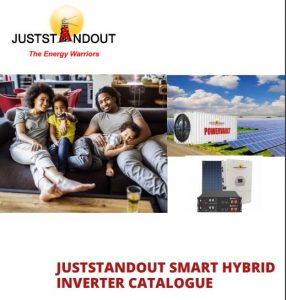 Best ROI (return on investment)
Programmable multiple operation modes:On grid, Off grid and UPS
Inverter, AC charger, Solar controller, monitoring dongle and CT included as a complete package drastically reducing CAPEX.
Supports peak load up to twice the output rating maximizing self-consumption and can power loads not connected to the Inverter.
Option for smart load connection based on battery level and grid availability
In-built 2 or 4 MPPTto maximize PV power and take advantage of multiple roof orientations.
Smart settable3 stages MPPT charging and AC charger for optimized battery performance.
Configurable Solar/AC/Generator charging priority by LCD setting.
Flexible and Scalable
Single or 3 phase can parallel up to 16 inverters for 5Kw to 192Kw output.
Connect your generator directly to your inverter no need for automatic change over.
Close loop compatibility withPylontech Lithium-ion batteries and other batteries.
Supports DC-coupled and AC-coupled off-grid and grid-tie architectures with one of the easiest configurations in the industry.
Programmable supply priority for battery or grid.
Supports WIFI/GPRSmonitoring on mobile phones, tablets and computers.
Easy Installation
Inverter, AC charger, Solar controller all in one box, while monitoring dongle and CT are just an easy connection
Extensive historical parameters for monitoring, predictive and diagnosing data.
Option to connect the string Inverter to increase PV installation capacity.
Configurable battery charging current/voltage based on applications by LCD setting.
Easy Maintenance
Overload/ over temperature/ short circuit protection.
Limit functionto prevent excess power over flow to the grid.
Field serviceable with replacement boards and spare parts.
Supports WIFI/GPRSremote monitoring and configuration including alerts.
Real time touch screen LCD display.
IP65protection degree.
Screen LCD display.