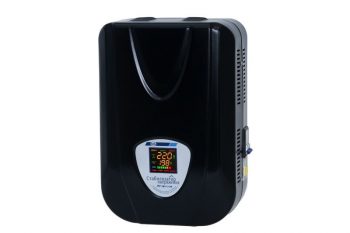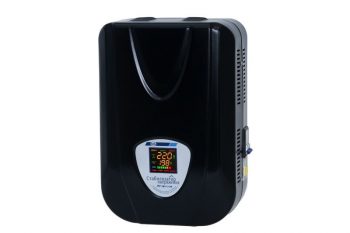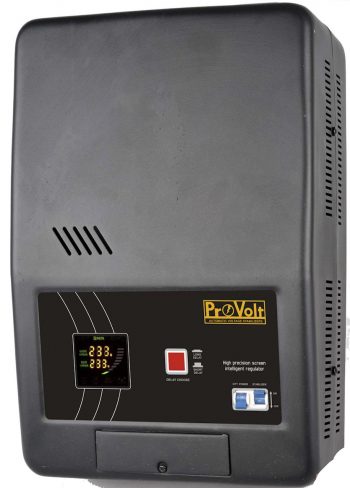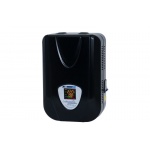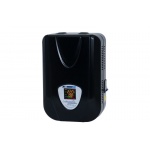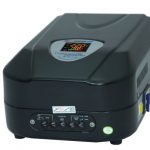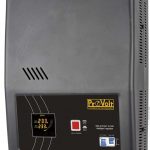 Servo Motor 1-Phase AC Automatic Voltage Stabilizer/Regulator (5KVA)
₦85,000.00
This is an electronic device or circuit that maintains an output voltage to be consistent to its load current. This is necessary because the voltage delivered to your home and mine may sometimes fluctuate which can cause serious damages to your appliance; if not completely destroying it. This AVR has a servomechanism that hunts the accurate voltage when surges happen in order to maintain the needed voltage level that ultimately protects your appliance.
Features:
LCD Display, 5KVA, Single Phase, Input voltage: AC170V – AC250V, Output voltage: AC220V +/- 3%, Efficiency: >90%, Frequency: 50Hz, Adjust time: Within 1 second against 10%input voltage variation, Delay time: 5 seconds/255 seconds choice
Supports inductive loads
G.W(kg): 18kg
Description
The Servo Motor type AVR uses a magnetic core with a motorized servo mechanism to regulate the voltage. The servomechanism is the one responsible in switching connections in order to maintain the acceptable voltage. Durability wise, a Servo Motor type AVR is better than a Relay type as it can withstand voltage fluctuation better than the solid state Relay type which may easily get damaged. Single phase servo motor ac automatic voltage stabilizer. The product has the low energy consumption, the over-voltage protection, the low voltage protection, the over- current protection, the over-power protection, the over-temperature protection, the leakage protection and so on. It boasts for many kinds of protection functions integrated to one product. It also has the following functions: the selective time delay, the anti- impact, the LCD multi- demonstrations Occasions: Home appliances, Computers, Test equipment, Lighting equipment, Alarm and security system, X-ray equipment, Medical equipment, Duplicator, Broadcasting equipment, Numeric control machine tool, Industrial robot, Photographic processing equipment, Laboratory instrument, Hi-Fi equipment.
Related Products
You've just added this product to the cart:

Schneider Conext XW+8548 Hybrid Inverter/Charger

Schneider Conext XW+8548 Hybrid Inverter/Charger

One solution for grid-tie backup and off-grid solar (230 VAC) Conext  XW+ is an adaptable single-phase and three-phase hybrid inverter with grid-tie functionality and dual AC power inputs. Available solar charge controllers, monitoring, and automated generator control modules enable further adaptability. From a single Conext XW+ unit to clusters up to 102 kW, the Conext XW+ is a scalable system that allows for the integration of solar capacity as required. Adaptable and scalable, the Schneider Electric Conext XW+ system is the one solution for grid-interactive and off-grid, residential and commercial, solar and backup power applications. Electrical Specifications ⦁ Output power continuous at 25°C: 6800W ⦁ Output power continuous at 40°C: 6000W ⦁ Nominal battery Voltage: 48V ⦁ Input DC voltage range: 40 to 64VDC ⦁ Ouput volatge: 230Vac 50Hz/60Hz ⦁ Peak efficiency: 95.8% ⦁ Max output Charge current (DC): 140A ⦁ Max AC Input current: 29.6 A ⦁ Max Input DC current: 180 A ⦁ Transfer time: 8ms ⦁ Idle power consumption: <7W ⦁ Supported battery types: Flooded, AGM, GEL, LiON, Custom ⦁ Operation temp range: -25°C to 70°C ⦁ Dimensions (mm) (LxBxW): 711x572x394 ⦁ Weight: 55.2 kg ⦁ Ingress protection: IP20 Indoor only ⦁ Off-grid AC coupling: Frequency control

₦

1,554,851.00