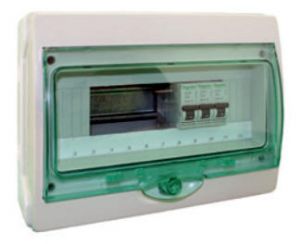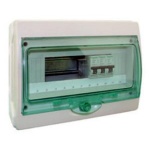 Schneider Electric RNW865101761 Conext SW AC Circuit Breaker Panel for 230 VAC
₦142,166.00Exc VAT
The AC Breaker Panel (230 V) is pre-wired for quick installation with a single Conext SW inverter and ensures a safe and code compliant connection to secondary AC distribution panel or directly to AC loads. The AC Breaker Panel features twelve breaker spots for inverter AC input, AC output, interlocked AC bypass and GFCI breakers. There is provisioning for multiple DIN mounted surge arrestors and multiple inline surge arrestors. Three 30 amp breakers are included.
Description
Additional information
Reviews (0)
Description
Overview:
Why choose Conext SW Power Distribution Panels
Higher return on investment
Integrate SW inverter/chargers and MPPT Solar Charge Controllers with a single battery bank
Repeatable standard installation that saves time and money
Flexible
Additional DC and AC breaker slots available for expanded capacity
Key holes available on side of DC panel for integrating MPPT60 Solar Charge Controller
Use AC distribution panels as optional load centers
Easy to service
Breaker configuration allows SW inverter/chargers to be AC bypassed for servicing
Removable front cover allows for visual inspection
---
Only logged in customers who have purchased this product may leave a review.