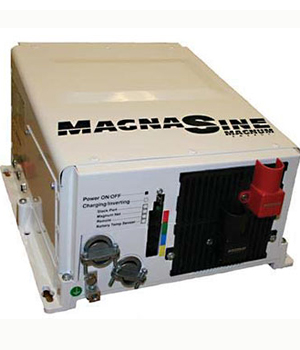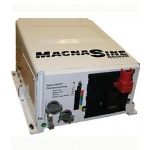 Magnum MS4124PE
₦694,000.00
Pure Sinewave Inverter/Charger designed for battery based renewable energy applications, off-grid power, Backup Power, Marine system, Caravan system and Truck system.
Easy to use, best for all, and cost-effective.
Parallel stacking available to achieve 17.2kw
Available as MS4124Pe and Ms4348Pe
25KG weight.
Description
Magnum MS-PE Series Inverter/Charger
The MS-PE 230V Series Inverter/Charger from Magnum Energy is a pure sine wave inverter designed specifically for the most demanding renewable energy applications. The MS-PE Series is powerful, easy-to-use, and best of all, cost effective.
Models :
MS4124PE
MS4348PE
Features:
* Pure sine wave
* Parallel stacking:
Related Products
You've just added this product to the cart:

Schneider Conext SW Inverter/Charger 4048 230

Schneider Conext SW Inverter/Charger 4048 230

Proven value for off-grid, backup power and self-consumption Conext SW is perfect for off-grid, backup power and self-consumption applications, it is a pure sine wave, hybrid inverter system with switchable 50/60 Hz frequencies, providing power for every need. For expanded off-grid capacity, the Conext SW is integrated with fuel-based generators as required to support loads larger than the generator's output. It's also self consumption ready, able to prioritize solar consumption over the grid, while maintaining zero grid export. The Conext SW works with the grid to avoid peak utility charges and support the grid when utility supply is limited. Accessories include pre-wired universal DC distribution panel and AC distribution panels. Stacking two Conext SW units will double the system's total output power and available solar charge controllers allow for the integration of solar capacity as required. Electrical Specifications ⦁ Output power continuous at 25°C: 3800W ⦁ Nominal battery Voltage: 48V ⦁ Input DC voltage range: 40 to 68VDC ⦁ Ouput volatge: 230Vac 50Hz ⦁ Efficiency: 94% ⦁ Charger: 45A ⦁ Input current: 15.0 A ⦁ Transfer time: 20ms ⦁ Idle power consumption: <11W ⦁ Supported battery types: Flooded, AGM, GEL, Custom ⦁ Operation temp range: -20°C to 65°C ⦁ Dimensions (mm) (LxBxW): 418x341x197 ⦁ Weight: 28.1kg ⦁ Ingress protection: IP20 Indoor only Schneider Conext SW Inverter/Charger 4048 230 Double click on above image to view full picture Zoom Out Zoom In More Views

₦

796,614.00