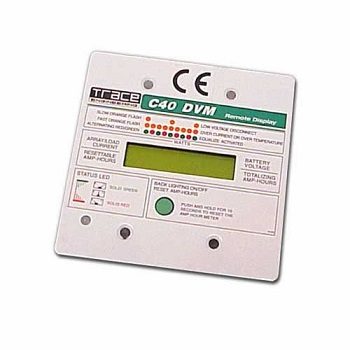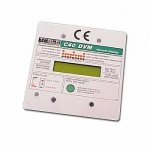 CM/R-50 Xantrex Remote Display for Solar Charge Controller
₦26,300.00
Remote Display for C35,C40,C60,15mcable
CM/R-50 Xantrex Remote Display For Solar Charge Controller
Digital Meter Mounts Designed for use with C Series Charge Controllers, this digital meter mounts onto the front of a charge controller, or as a remote, it can be installed up to 100 ft (31 m) away. It displays volts, amps, and resettable cumulative amp hours for a solar array, DC loads, or diversion loads, depending on application. The CM/R comes with 50 ft (15 m) or 100 ft (31 m) communication cable for remote installation.
Related Products
Out of stock

Servo Motor 1-Phase AC Automatic Voltage Regulator/Stabilizer (10KVA)

This is an electronic device or circuit that maintains an output voltage to be consistent to its load current. This is necessary because the voltage delivered to your home and mine may sometimes fluctuate which can cause serious damages to your appliance; if not completely destroying it. This AVR has a servomechanism that hunts the accurate voltage when surges happen in order to maintain the needed voltage level that ultimately protects your appliance. Features: LCD Display, 10KVA, Single Phase, Input voltage: AC170V - AC250V, Output voltage: AC220V +/- 3%, Efficiency: >90%, Frequency: 50Hz, Adjust time: Within 1 second against 10%input voltage variation, Delay time: 5 seconds/255 seconds choice Supports inductive loads G.W(kg): 29kg

₦

110,000.00